Services and products
SERVICES
The company RMS Košice s.r.o. at DP Maintenance of metallurgical furnaces provides a wide range of services not only for the metallurgical industry:
refractory works and repairs
welding and connected works
maintenance and repairs of machinery and lifting equipment
production and assembly of fitter products
engineering activities and related technical consultancy
terrain and demolition works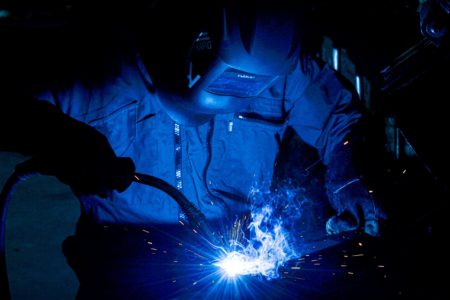 PRODUCTS
The company RMS Košice s.r.o. at DZ Refrako produces a wide range of progressive heat-resistant shaped and non-shaped materials: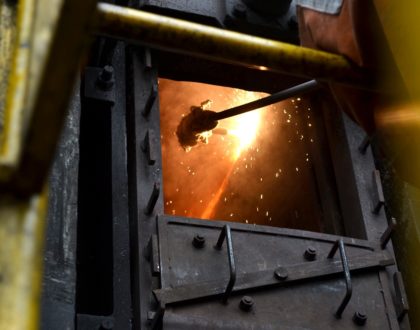 fireclay and acid resistant bricks
high-aluminum bricks
insulating fireclay bricks
clay-silica non-shaped products, plastic, hammering materials, gunning materials, injection and joining materials
magnesium and magnesium-spinelitic products
unfired magnesium-carbon products
basic unshaped products
unfired aluminum-magnesium-carbon products
refractory prefabricates
REFERENCES
U. S. Steel s.r.o., Košice, Slovensko
U. S. Steel, Mon Valley Works – Edgar Thomson Plant, USA
U. S. Steel, Clairton Works, USA
U. S. Steel, Fairfield Works, USA
Zelezara Smederevo, d.o.o. Serbia
Mittal Steel a.s., Ostrava, Česká republika
Moravia Steel a. s., Třinec, Česká republika
Vítkovice Heavy Machinery a. s., Ostrava, Česká republika
Dunaferr Dunai Vasmü, Maďarsko
AO Severstaľ Čerepovec, Rusko
Schiedel Slovensko s.r.o., Zamarovce, Slovensko
Alderston GB Limited, London, UK
Lovinit Engineering, s.r. o. Košice
Eurocast s.r.o., Košice, Slovensko
Škoda Plzeň, Česká republika
Železiarne Hrádek a.s., Česká republika
Železiarne Podbrezová, Slovensko
Železiarne Ravne, Slovinsko
DAM Diosgyör, Maďarsko
CMC Huta Zawiercie, Poľsko
NLMK Lipeck, Rusko
OEMK Stary Oskol, Rusko
References - Division plant Maintenance of metallurgical furnaces
Dunaferr, Hungary
Kremikowtzi, Bulgaria
Prakopríruby s.r.o., Prakovce
Slov. elektrárne a.s., Vojany
Assi Domän Packaging Štúrovo a.s.
Kosit, a.s. Košice
KLF-Energetika
Kysucké Nové Mesto
1. banskobystrická energetická spoločnosť, a.s. – Banská Bystrica
Starobeshevo, Ukraine
Environchem Chemosvit Svit, a.s.
S.A.Invest s.r.o., L. Mikuláš
Carmeuse Slovakia, s.r.o. – Košice
Combin s.r.o., Tisovec
Bučina Zvolen, a.s.
Krono-Ukraine TOV
Calderis
Refratechnik
Linde Technické plyny, Slovensko k. s. Bratislava
Izola Košice, s. r. o.
Messer Tatragas, s. r. o. Bratislava
Hydrosystem group, a. s. Olomouc, ČR
AirLiquide AGS GmbH
Interport Servis, s. r. o. Košice
Taylor – Wharton Harsco, s. r. o. Košice
EBA, s. r. o. Bratislava
Intrel, a. s. Liptovský Mikuláš
Danieli & C. Officine Meccaniche SpA
Kronospan SK, s. r. o. Prešov
Carmeuse Slovakia s.r.o.
Solivary a.s. Prešov,
VVaK a.s. Vranov nad Topľou
KOSIT a.s.
TEKO Košice s.r.o.
RMS catalog