RMS
The company RMS Košice s.r.o. is the successor to the production of refractory materials with a long-standing tradition since 1965, when the first fireclay brick was produced by VSŽ Keramika. We are the manufacturer of progressive heat-resistant materials based on various raw materials from corundum to bauxite, andalusite and shale.
We produce tempered materials joined with ecological resins, focus on environmental protection, therefore we reduce the phenol content in our products and do not use carcinogenic resins in our production process. These types of refractory materials are successfully used all over the world in aggregates for steel and iron production, i.e. in oxygen converters, ladles and torpedos.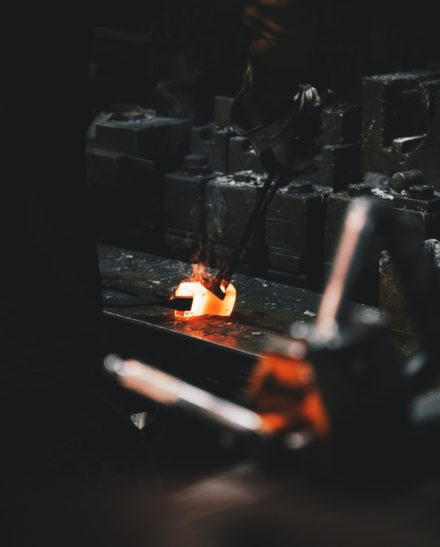 We also produce a wide range of fired bricks for aggregates in various branches of industry, such as chemical, metallurgical and energy industries.
Our insulating fired bricks are durable with a relatively low volumetric weight up to temperature of 1450°C and form the thermal insulation layer of many aggregates such as sintering furnaces or push furnaces.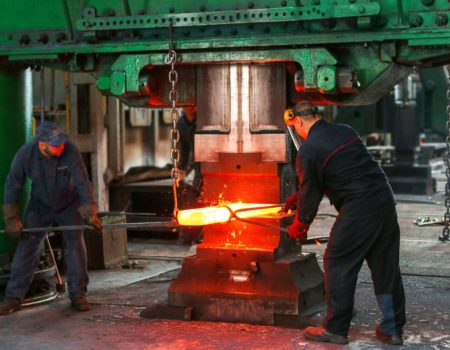 The contents of our production program are refractory castables with standardized markings MCC, LCC, ULCC and NCC based on various raw materials. Our castables are successfully used in the production of iron and steel in the foundry industry, but we also produce insulating castables with resistance up to 1450°C.
Our product range is complemented by mastics, mortars and repair materials for various uses.
Since customer care and especially customers satisfaction is our priority, we offer service and consulting services of our specialists for the material supply.
Our greatest reward is your satisfaction.
Thank you
COMPANY MANAGEMENT
Supervisory Board:
Executive managers:
Ing.Štefan Mráz – General director RMS Košice s.r.o
Company management:
Ing.Štefan Mráz – General director RMS Košice s.r.o
Ing.Peter Fekete – Financial director RMS Košice s.r.o
Ing.Rastislav Kamensky – Director of DP Maintenance of Metallurgical Furnaces
DECISIONS
IPKZ
IPKZ_ZÁKLADNÉ, IPKZ_zmena_1, IPKZ_zmena_2, IPKZ_zmena_3, IPKZ_zmena_4, IPKZ_zmena_5, IPKZ_zmena_6, IPKZ_zmena_7, IPKZ_zmena_8, IPKZ_zmena_9, IPKZ_zmena_10, IPKZ_zmena_11, IPKZ_zmena_12, IPKZ_zmena_13
Collection of hazardous waste
OU-KE-OSZP3-2016_013974-4, OU-KE-OSZP3-2018_050505
Atmosphere
Protection of personal data and information
25/05/2018 is the date of application of Regulation EP and R (EU) 2016/679 of 27 April 2016 on the protection of natural persons in the processing of personal data and on the free movement of such data, which repeals Directive 95/46/EC (General Data Protection Regulation data – GDPR). Since it is a Regulation, it is binding in its entirety and directly applicable in all EU member states. Since the protection of personal data is one of the basic human rights and freedoms guaranteed by international legal acts, in the legal order of the Slovak Republic it is also guaranteed by the Basic Law of the State – the Constitution of the Slovak Republic. In support, the new Act No. 18/2018 Coll. was adopted in the Slovak Republic. on the protection of personal data and on the amendment of certain laws with effect from the same date. Personal data is a part of every person's life. The issue of personal data protection is quite extensive, as a rule, we only become aware of it when our personal data is misused, and our privacy is invaded. It is therefore important to know who, when, where and what kind of personal data is available to them and how they handle it. Violations of personal data protection also carry the risk of high fines. Knowledge of regulations related to the issue of personal data is therefore important not only for persons who process personal data, but also for those, whose personal data are processed (persons concerned).
Oznámenie o spracúvaní OU_dotknuté osoby-nie zamestnanci, Oznámenie o spracúvaní OU_dotknuté osoby-zamestnanci, Suhlas uchadzacov o zamestnanie, Súhlas uchádzačov o zamestnanie, Zasady ochrany osobnych udajov 
YOU CAN CONTACT THE AUTHORIZED PERSON THROUGH THE FOLLOWING CONTACT DATA:
E-MAIL: DATAPROTECTIONRMS@RMS-KOSICE.SK,
OR IN WRITING TO:
RMS KOŠICE S.R.O. VSTUPNÝ AREÁL U. S. STEEL, 044 54 KOŠICE
Company policy and vision